New Yard Photo's

---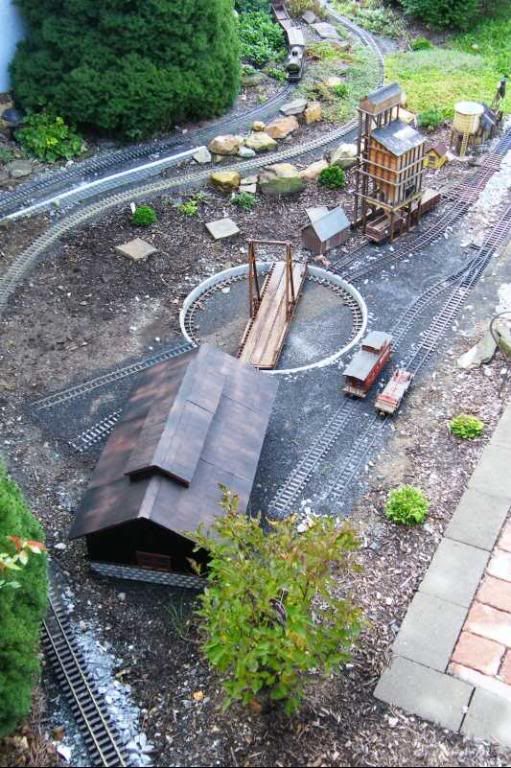 Construction of the bigger yard area......A new turntable, engine house and the coal tipple are in place.
---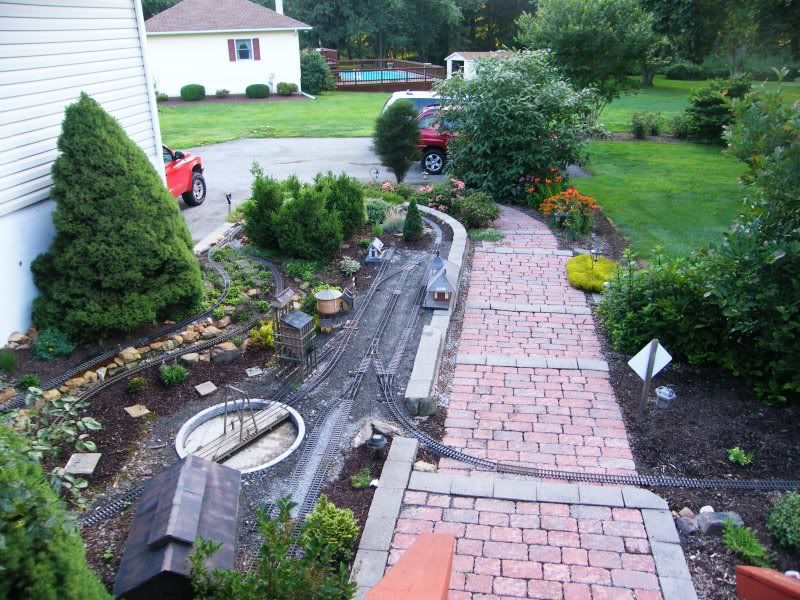 The Finished yard...........
---
---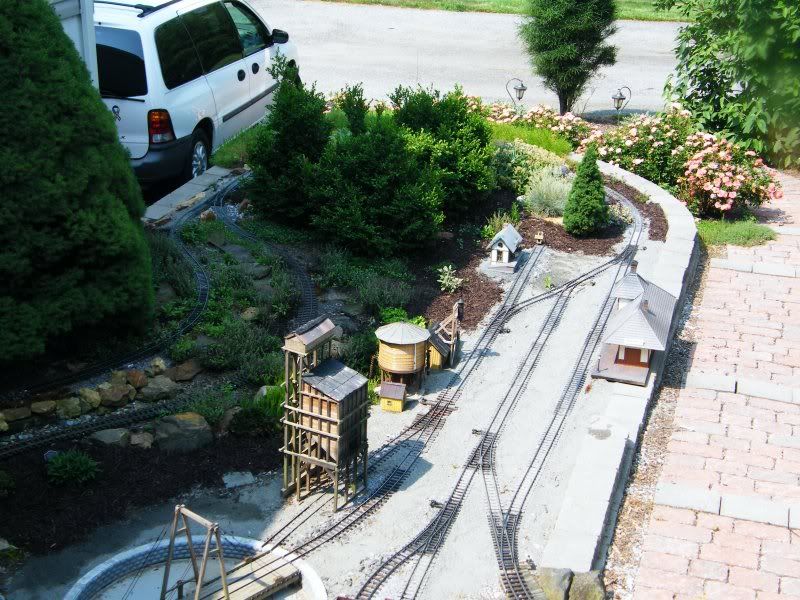 A new station in Delores was built based on the Depot in Placerville(with some artistic license)...........
---
The interchange at Burns Jct. On the left is Mills Mining co and to the right is the entrance to the basement Interchange(fiddle yard and car storage).
---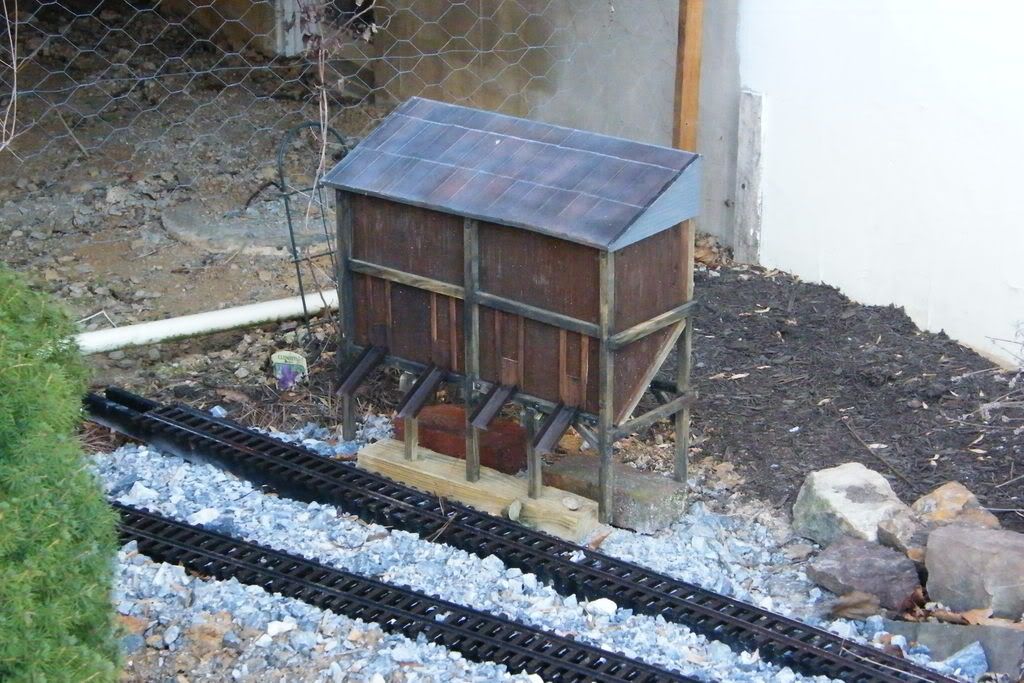 The ore bins at Mills Mining Co.
---
The green building is Mills Manufacturing, a part of Mills Mining.
---
During the winter of 1997, construction of a coal tipple was started.
After many false starts and redesigns, and with the purchase of some redwood from Eldorado Railways, construction was
started again during the winter of '99.
---

The design is loosely based on the tipple in Chama, NM.
---
The Delores Yard with the engine house, turntable and coal tipple ready to service the RGS.
---
RGS #20 does some switching in Mancos
---
WBX1 backing up the grade to Burns Jct and the Interchange.
---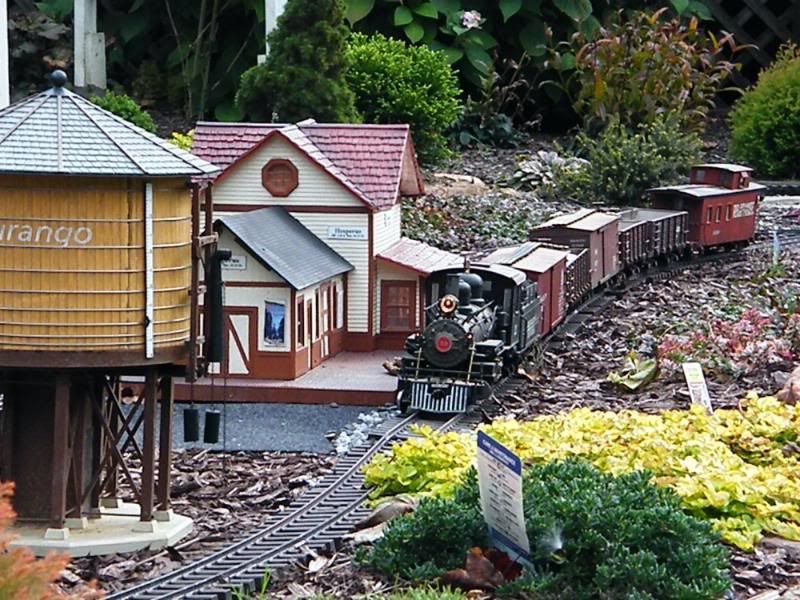 #20 pulling into Hespus
---
WBX1 pulles into Delores after finishing it's run.
---
---